BRUNO SAINT BIO
Bruno Saint is a brand enabling artistic expression, a brand created for women, by a woman.

Bruno Saint coat is made of natural and always unique leather, the beauty of which greatly contributed and lead to making the first coat.

The quality and texture of the material became an inspiration but also a challenge in our pursuit of a perfect cut. Thanks to our determination and genuine passion the project was sussessful – we have created a uniqe, one of a kind, high end niche product, a product inspired by and intended for extraordinary women.
Black coat Bruno Saint, our signature product, is of simple clean design with a modern minimalistic cut. In essence it is an upmarket version of a black coat. Its simple design accentuates the high quality of the leather used and can make the outfit look both elegantly sophisticated and rebelious at the same time. For a coherent look we recommend matching it with high quality merino or alpaca wool polo neck sweaters and fur hats.
I hope this beautiful, thoughtfully designed coat created with care and emotion makes you fall in love with it, just as I did. I hope it completes you.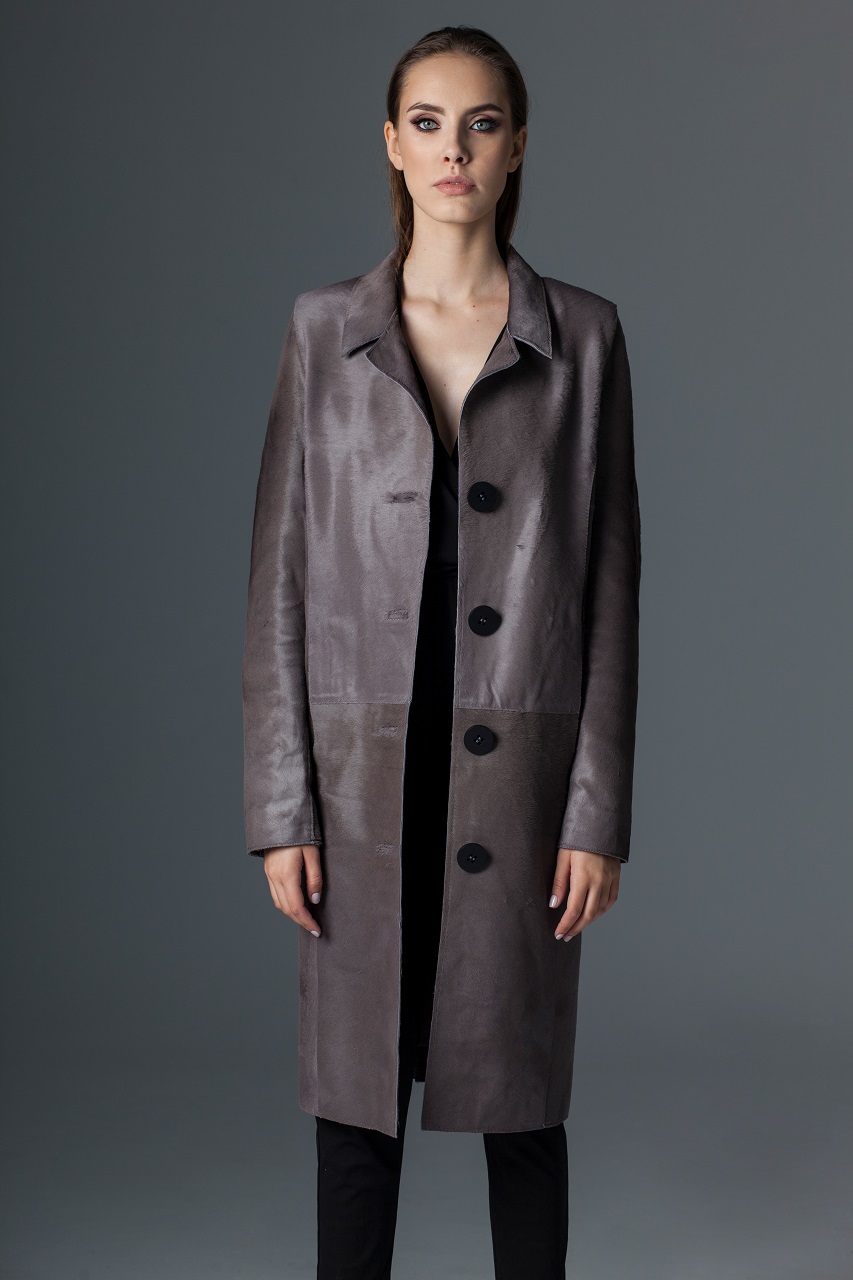 We feel a strong kinship with the Slow Fashion Movement. Our label encourages consciously personal shopping decisions, uncoerced by marketing strategies, which offer mass-produced, cheap seasonal fads. We enjoin you to invest in high quality clothes of timeless design and elegance. Our company philosophy emphasizes quality over quantity. The Bruno Saint label collaborates with a team of highly-skilled craftsmen and craftswomen. Not only do we ensure secure and fair treatment of our workers but also recognize the need to protect the local economy and its environment. We urge you to inspect our products' labels to learn about their place of origin as well as the chemical makeup of our materials.
We spare no effort in making sure that our products comply with the principles of Waste-Free Design. Since raw materials are a precious commodity to be treated with great care and respect, our designs optimize their use to the very last square centimeter. We believe that the carbon footprint left behind by the fashion industry can be minimalized at the design level without sacrificing high style for sustainability.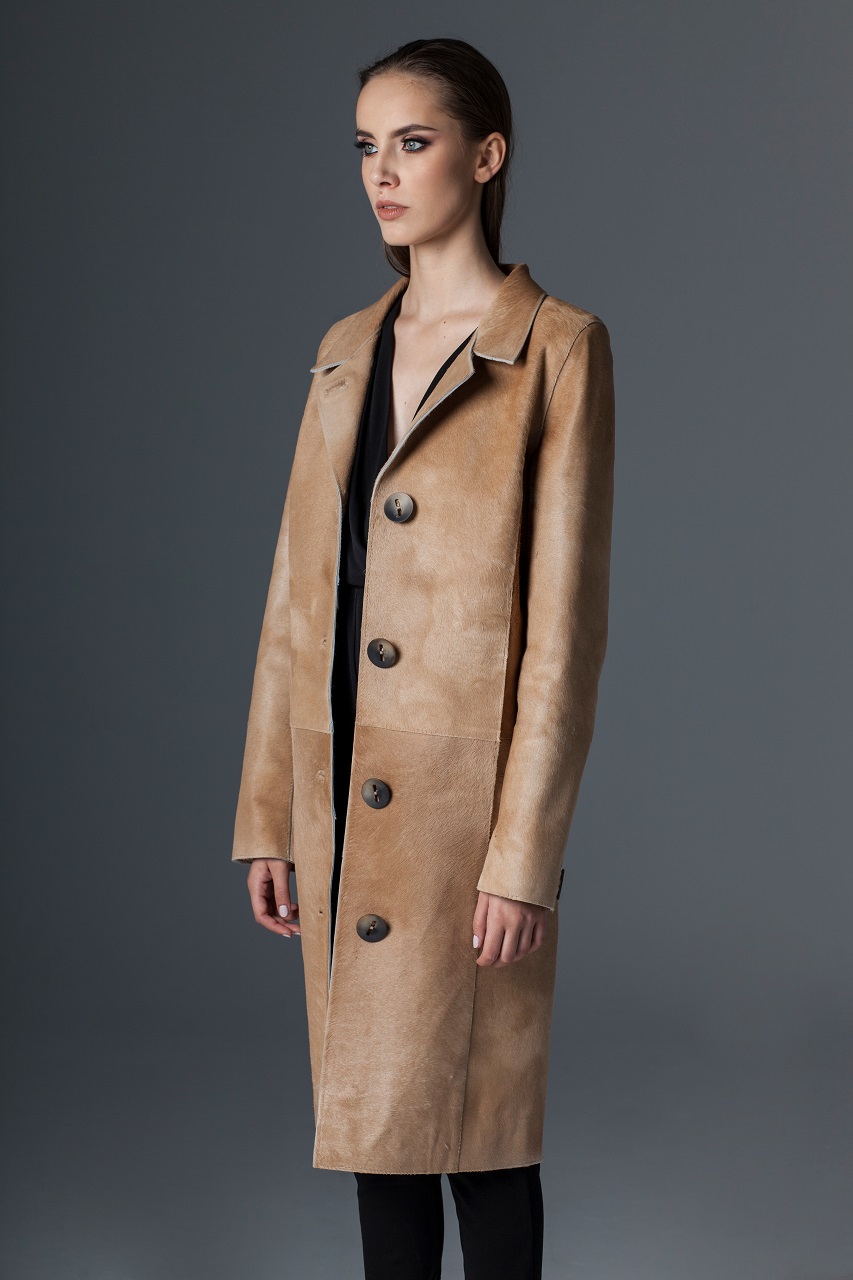 The Bruno Saint label is honoured by the possibility of collaboration with the outstanding Polish painter Michal Warecki. We encourage you to visit the artist's websites: warecki.com.pl and mniejwiecejgaleria.pl